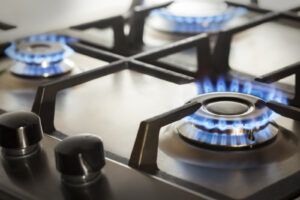 Ever wonder the difference between a gas stove and an electric stove? The decision between the two can make or break your kitchen. Lucky for you the professionals at Dream Kitchens and Baths SI are here to help you through the process.
Gas Stoves
Many people love traditional gas stoves due to the effectiveness and visual fulfillment of a flame. One pro of using a gas stove is the effectiveness of a flame cooking your food. The spreading of the flame around the bottom of a pot or pan leads to a more even and efficient cooking experience. The overall cost of having a gas stove is also much lower if your home already has a gas line through your kitchen, however if you do not, the installation of one may be a little pricey.
Electric Stoves
One of the biggest pros of owning an electric stove is the sleek and modern design. Most will have a smooth top to make it look modern and hip for a new era kitchen. They also are extremely easy to clean due to the fact that it is not several parts like a gas stove, instead it is just one easy wipe-down surface.
Even though an electric stove may look a little nicer, sometimes they are not as efficient. They are known to cook food much slower and sometimes less evenly if you stray from the hot spot, which is easy to lose due to the lack of a visual heat source such as a flame. They take longer to heat up and do not get quite as hot as a gas stove. Another con of owning an electric stove is the ability to lose use of it in a power outage.
An electric stove is much more convenient for beginners who want easy cleaning and low cost. However, for those who enjoy cooking; the effectiveness and visual appeal of a gas stove may be the right choice for your home.
To discuss bathroom or kitchen remodeling options that would be best for your home please contact us at (718) 273-6233 or visit our showroom at 711 Port Richmond Ave., Staten Island, NY 10302.
The changing world of bathroom design is making a big splash in 2019 with all new trends for your home bathroom. Interior designers and home improvement specialists are always looking for ways to improve their work, and these new trends of 2019 will do just that.
A very popular new way to improve your small bathroom is to add high contrast wallpaper along with small artistic pieces to compliment it. This will turn your small bathroom space into an artistic display.
Another growing trend that has been extremely popular with modern homes and businesses is the solid black design. A solid black and shiny design comes off as luxurious and high class to any eye, and can help give your home or your business the look that you are trying to accomplish.
Exposed pipes and gunmetal faucets? These sound out of the ordinary, but if accomplished in the manner they are meant to be done, they can be pleasing to the eye. The industrial look is something that is growing in popularity as we get into 2019, and it goes along great with a modern bathroom look.
Imagine your bedroom and bathroom being connected through a wide open doorway, this can not only be convenient while running around the house getting ready for work but it also could be very aesthetically pleasing, making the room seem far bigger than it actually is.
Last but not least many people using concrete of marble walls in their bathrooms as opposed to just on the counter tops. This changes up the common use of the stone and creates a more appealing and different design that has become increasingly popular.
2019 has a lot to offer when it comes to bathroom trends and the world of bathroom design is always evolving. Be sure to keep up to date on our latest news in order to stay with the current trends in bathroom and kitchen design.
To discuss bathroom or kitchen remodeling options that would be best for your home please contact us at (718) 273-6233 or visit our showroom at 711 Port Richmond Ave., Staten Island, NY 10302.
The kitchen of the future is here! Not only is technology influencing what we're making, it's also influencing how and where we make it. These advancements in technology are affecting our everyday lives, and considering the kitchen is the heart of the home, it's no surprise that smart- kitchens are making their debut. Here are some of the top- rated high tech kitchen appliances we've seen so far:
LG InstaView ThinQ– With Amazon's Alexa built into it, this smart fridge is able to read out recipes and enables you to add items onto your grocery list . The fridge has a built in 29 inch screen on the front.
Smarter WiFi Coffee Machine– This coffee machine can be remotely activated to your smartphone, send you notifications when your coffee is ready, and even detect when you've returned home to ask if you want a fresh cup. In addition, this coffee maker also provides a built- in grinder.
Samsung Slide-In Induction Chef Collection Range Oven– This oven provides virtual LED flames onto your pot, so you'll always know when the burner is on. The oven also provides a "Flex-Duo Oven," which means you can cook two separate dishes at completely different temperatures.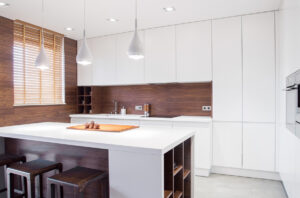 A backsplash in your kitchen does a lot more than protecting the walls from food messes. A good backsplash can add color, flair, and depth to the room. While they do protect the walls above the countertop from water damage and food splashes, the most important thing about a backsplash today is a beautiful look. What are some unique and beautiful backsplash designs that could fit your home?
Mirrors aren't just for your bathroom vanity. Great for smaller kitchens that need depth, mirror tiles can reflect light and make a space seem larger. Best paired with lighter countertops, this design goes beyond what a traditional backsplash has to offer.
While often used in ceiling design, ornamental tin sheets add texture and design. These tin sheets come with patterns in them, often floral or geometric. The tin can reflect some light as well. The biggest selling point to using tin sheets is the price point. It is one of the most budget-friendly backsplash choices.
Chalkboard paint is one of the best options for a home with kids, but fits in any kitchen. Chalkboard paint is a coating of usually black paint that is meant for chalk to be used on it. Write recipes or notes in chalk on the wall, or have your kids doodle on the walls. All you need to do to change it up is to wipe it away and draw again.
Wood backsplashes work best in kitchens without wood or faux-wood laminate flooring. The use of wood in the backsplash in it's natural color creates a beautiful, rustic look. Painted wood can bring just about any color or combination of colors to your walls. Wood panelling vertically or horizontally are the more common layouts, but zig-zag patterns, such as herringbone, can be eye-catching.
To discuss bathroom or kitchen remodeling options that would be best for your home please contact us at (718) 273-6233 or visit our showroom at 711 Port Richmond Ave., Staten Island, NY 10302.
Natural light is important in any room of your home. It makes the space feel larger, opens up the room, can save on electricity costs during the day, and (if the window opens) cool off your home without the use of the A/C. But in the bathroom, it is important to find a balance of natural lighting and privacy. You shouldn't have to compromise one for the other.
The first place to look for natural lighting is the windows that are already in the room. Should they be bigger, smaller, or stay the same? Do they open? Windows in a bathroom are often slightly frosted or mosaic to provide privacy while keeping some of the light coming through. If your bathroom windows are close to a neighbor or overlooking the street, you will probably want to keep them small. If not, you may be able to go a bit bigger without losing privacy.
Frosting the windows or adding a design can add elegance while keeping the room private. There are plenty of design options to choose from for a more custom look to the glass.
If your bathroom is on the top floor of the home, creating a skylight can be a unique way to provide light and not have to worry about privacy as much. Skylights that open can provide a vent to more easily get rid of all of the steam after a hot shower. Your wall space is often taken up by cabinets, shelves, mirrors, or towel racks; but a skylight doesn't detract from that space to provide light.
To discuss bathroom or kitchen remodeling options that would be best for your home please contact us at (718) 273-6233 or visit our showroom at 711 Port Richmond Ave., Staten Island, NY 10302.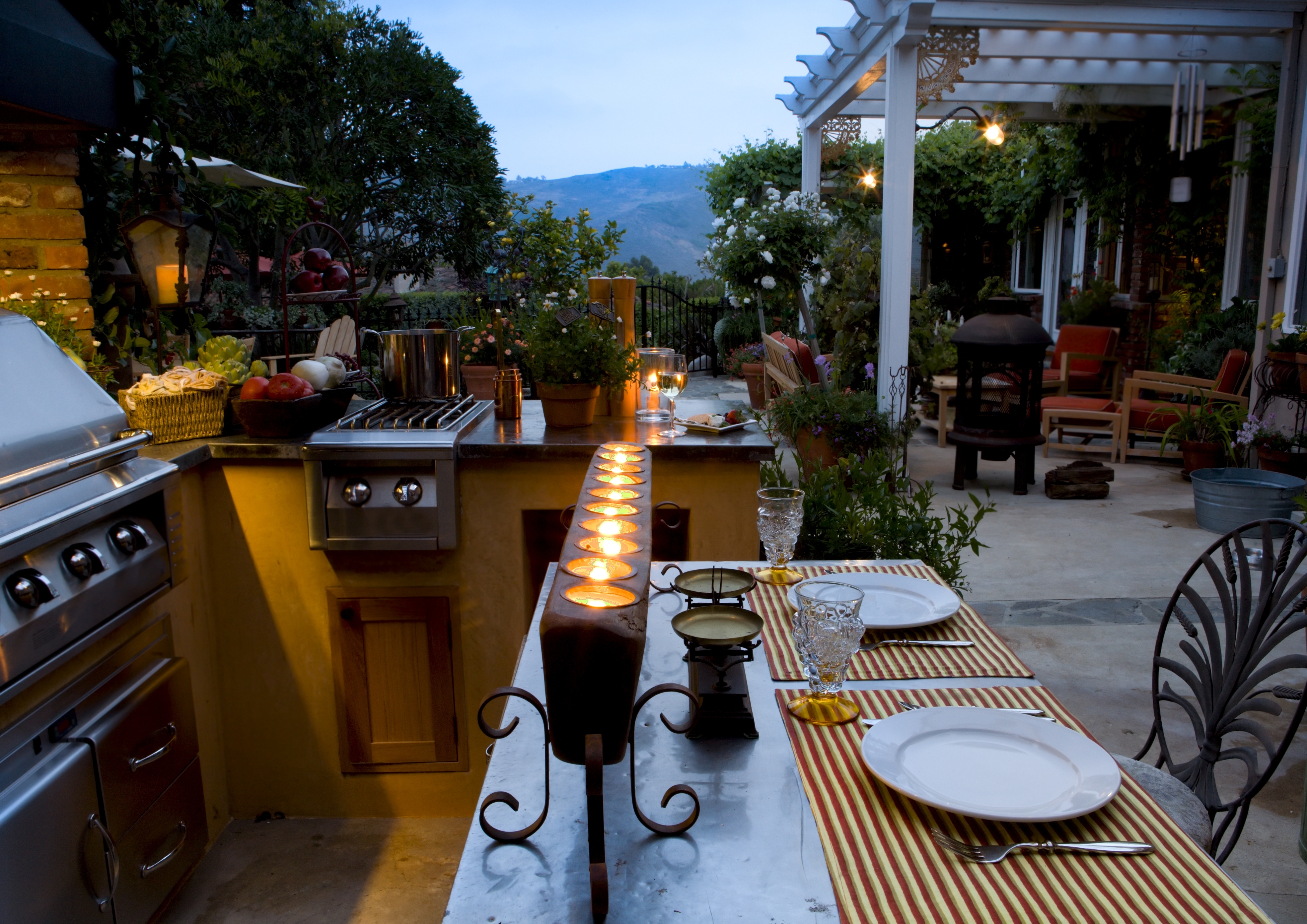 Hosting an outdoor barbecue is a great American pastime, and nothing makes this pastime more convenient than having a dedicated outdoor kitchen. If you are installing a deck or a patio, or if you already have one, converting it into an outdoor cooking area is a great way to expand your home.
Almost anyone can create a simple backyard eating area with a portable grill, and a set of rugged chairs and tables designed for outdoor use. But if you really want to streamline the process and wow your guests this summer, consider letting us help you design an outdoor kitchen. Depending on your available space and your budget, these outdoor cooking and eating spaces can have the same functionality and beauty of an indoor kitchen and be used throughout the warmer months.
The first thing to consider is how much space you have available to work with. Every cooking area should be efficient, but this is especially important for smaller ones. Where you place your grill is important since it needs ample space away from foot traffic to be safe and efficient, and it needs good ventilation so the heat and smoke doesn't bother your guests or blow into indoor spaces. Next, you will need to choose materials for flooring and countertops that will resist the harsher conditions outdoors. Bear in mind that certain materials become slippery when wet. Materials that become slick should be avoided, rain, splashes, and spills are a fact of outdoor life!
There are many different kinds of outdoor appliances and fixtures available today. From simple outdoor cabinets, to sinks, stoves, and even refrigerators! Naturally, many barbecues continue into the evening hours so you will need adequate outdoor lighting as well. The amount of space you have will directly affect how many of these conveniences you can install in your new outdoor kitchen. The same rules for making an effective indoor kitchen also apply here. Unless your outdoor kitchen is very big and self contained, you will have to use your indoor and outdoor kitchen in tandem. We will utilize the same skills we do in kitchen design and renovation to maximize efficiency in any cooking and eating space whether it is inside your home or in your backyard.
Call us today at 718-273-6233 for help with all your kitchen design and remodeling needs.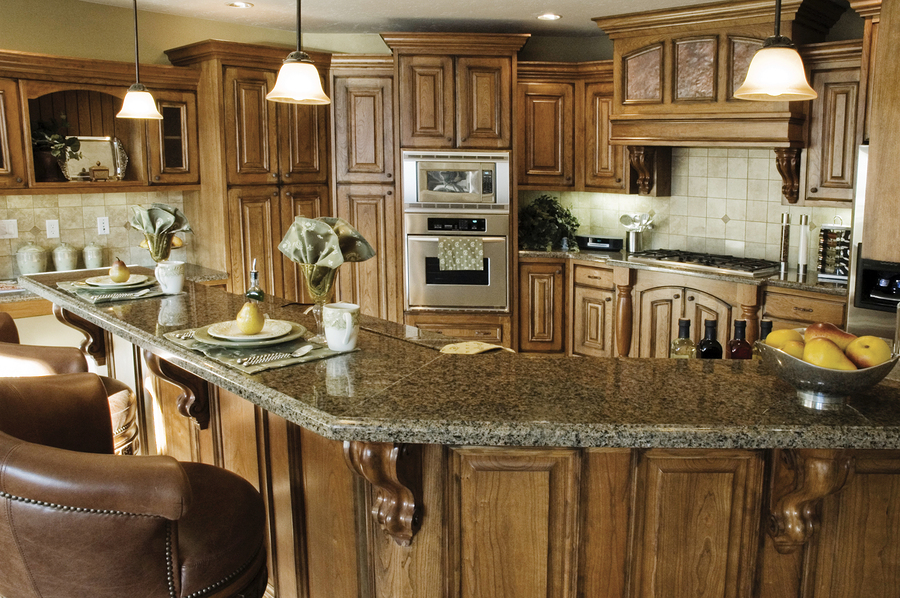 Replacing your old worn out countertops can really upgrade the look of your kitchen. But with so many different options to choose from, selecting the right new countertop can be a challenge. Countertops come in many different materials, each requiring its own type of maintenance to keep it looking clean and smooth. We can help you choose the right countertops for your kitchen, your budget and your lifestyle.
By far, the most popular types of countertops are solid slabs made of natural stone. Polished granite remains the trendiest of these choices, giving your kitchen a refined natural look. Though expensive, granite comes in a variety of colors that can comfortably match a number of styles. Like most natural stone types, it is a beautiful material that is very durable. Frequent cleaning and resealing are required to keep it looking like new. If you plan on selling your home, most buyers will appreciate well-maintained granite countertops.
Other types of natural stone materials include marble and limestone which are really two different forms of the same type of stone. Marble has been naturally altered by heat and pressure and has a timeless look, but it can be more expensive than granite and requires more looking after. Other common choices include soapstone, which is less porous than other types of stone and does not require resealing, though regular applications of mineral oil will enhance their look.
If you are looking for a more regular and uniform material, quartz countertops rival granite in both price and popularity. Like soapstone countertops, they are non-porous and do not require resurfacing. They are also easy to clean and resist wear and tear. In a similar vein, concrete countertops have become a lot more popular in recent years, these countertops are highly customizable and can be molded into almost any shape. They require similar amounts of maintenance as natural stone. For the budget or ecologically-minded consumer, recycled concrete countertops are cheaper and made of post consumer materials.
For those who are on a tight budget, composite countertop materials such as formica are an inexpensive alternative. Although composite laminates are less durable, they are much cheaper to replace if they are damaged or worn. They also come in a great variety of colors so they can match virtually any kitchen.
When it comes to countertops, there are many other choices too, laminated or non-laminated wood, stainless steel and tile are popular alternatives. No matter what you choose for your dream kitchen or bath, we are always one phone call away. Contact us today at 718-273-6233.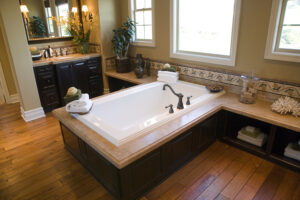 Your bathroom should be a place of privacy and relaxation. The Chinese art of Feng Shui in a bathroom is relatively new; as it wasn't deemed necessary for outhouses or bathrooms in the past. In the modern world, we want our bathrooms for "me time," and a spa-like feel is a great way to achieve this. Feng Shui is the use of home design to allow positive energy, chi, to flow throughout the home evenly and effectively. These tips for your remodel can help create a better flow of positivity into your bathroom.
Don't let the toilet be the first thing you see when you open the door. A toilet hidden from first view gives more privacy. Most toilets are not aesthetically pleasing simply because of what we use them for. The connotation of toilets in our minds is a negative one. Along with this, closing the lid of the toilet prevents chi from flowing out of the drains.
Dimmer switches can develop ambiance in the bathroom. Keep the lights bright for the morning routine, and dimmer for the afternoon wind-down. Your bathroom can be your spa, so create a feeling of serenity with ambient lights on dimmers.
Add an Earth element to your bathroom. Earth tones make the room feel cozier and can balance the room's overwhelming water feel. Mirrors and the your plumbing direct the room towards the water element for obvious reasons.
Balancing the elements of Feng Shui can better create a serene place of relaxation. Plants that stand up well to a bathroom's humidity should be added to the room, adding the wood element. Contrasting the earthtones with whites can bring in the element of metal. Accent lighting and increased natural light allow you incorporate the fire element.
Crystals in a bathroom direct energy flow to them, rather than out of your bathroom drains. Crystal chandeliers direct energy flow upward and around the room. This can add beauty and harmony to the space.
To discuss bathroom or kitchen remodeling options that would be best for your home please contact us at (718) 273-6233 or visit our showroom at 711 Port Richmond Ave., Staten Island, NY 10302.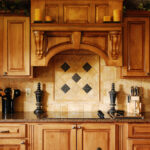 Cabinets tie the look of your kitchen together. They provide functionality while bringing additional design to the space. There are a few things to think about when it comes to choosing the perfect cabinets such as color, style, material, size, and hardware. You may also want to consider keeping your old cabinets, and just spruce them up.
-First, decide how big or small your cabinets need to be. This depends on the size of your kitchen, and how much storage you will need. There are many different cabinet styles that maximize storage, such as frameless European-style. Spice racks, Lazy Susans, and pull-out pantries are also options that will provide more storage, as well as organization.
-Next, choose from the wide variety of cabinet materials and styles. Woods can come natural, lacquered, painted, or stained. This is the step that will tie the design of the space together. Think about what kind of color scheme you would like, and choose the right materials for you.
-There are many trends when it comes to kitchen remodeling. For example, some people like to add windows to some of their cabinets to show off wine glasses. Light fixtures can be added to your cabinets to add extra light to the space.
Whatever cabinet needs you have, Dream Kitchen and Bath is here to help. Contact us for your next remodel.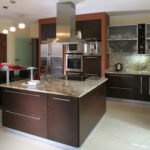 Super Bowl Sunday is approaching! This means that people will be raiding the kitchens of relatives and friends for the second one of the biggest food consumptions days of the year. Considering the large amounts of food and guests, a multi-functional and visually pleasing island transforms your kitchen into a social space. An island allows face to face interaction while cooking or preparing food.
A central island continues to be a popular addition to kitchens all over. The size of your kitchen will determine the best and most effective island design plan. With a larger kitchen plan, the island can include stove and range fixtures. This enables a person to cook a meal with access to view the room 365 degrees. Larger islands can also be used as a breakfast bar, which is convenient for quick meals. You also have the option of adding other appliances to your large island, such as an additional sink, built in microwave, oven, or small wine fridge.
For a smaller kitchen an island provides a great area for extra storage. Your island can have extra drawers and cabinets for cookbooks, pots and pans, utensils, etc. When adding a small island, you won't have to worry about relocating appliances.
Small or large, kitchen islands can add convenience to your kitchen. Extra storage, additional appliances, breakfast bars, and a better view can be yours when you install your new island.
To discuss the island design plan that best suits your kitchen stop by our showroom at 711 Port Richmond Ave or contact us 718-273-6233.