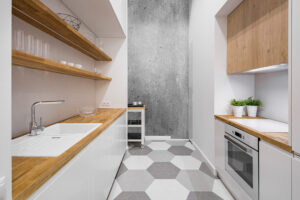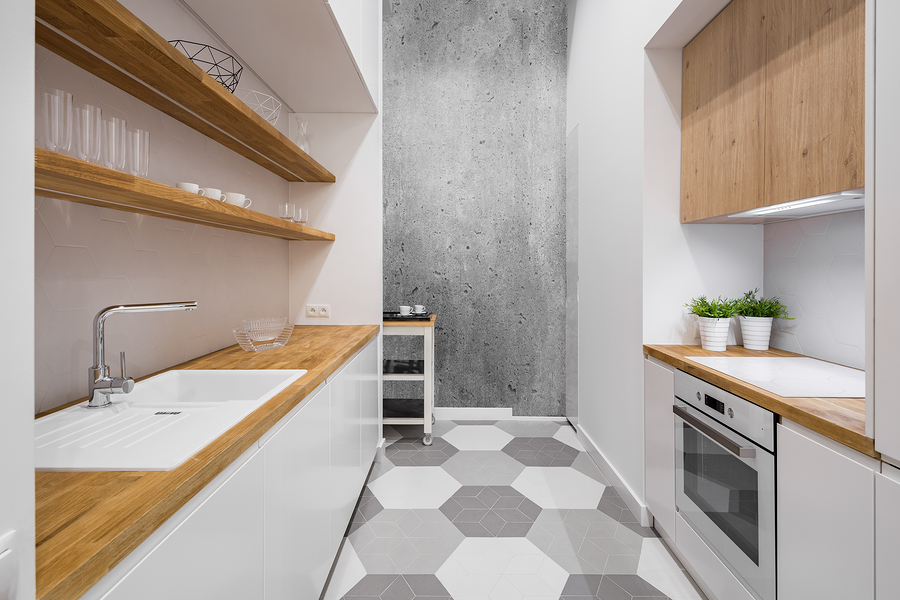 While wooden cabinetry has been a staple of kitchen design for decades, wood is quickly growing in popularity as a countertop option. Traditionally the countertop of choice for bars and butcher shops; this design choice is growing in popularity for homes. Wood is lighter than most other countertop options, and often costs less to repair.
Adding Warmth to the Kitchen
Many homeowners are moving away from stainless steel appliances because they make the kitchen seem colder. One way to incorporate warmth into a kitchen is by using wooden countertops. The natural colors of butcher block style countertops elevates the space by giving it a warmer, more natural look.
Plenty of Design Options
Wood comes in a variety of different grains and colors; based on the type of tree the wood was taken from. This means that there are plenty of exciting options for your counterspace. Some options include classic oak, deep maple wood, strong cherry wood, or rich walnut. There are also a number of more exotic woods for a kitchen space, such as zebrawood, rosewood, or iroko. Less expensive wood, like birch or beech can cost as low as $12 per square foot. More exotic or expensive woods can cost about $200 per square foot.
Maintenance and Repair
Wood can be maintained well with care. There are a number of oils or polishes made for woods, depending on if it is finished or not. Many of these products you may already use if you have wooden furniture in your home. More exotic woods may require more sensitive care. Any damage, such as scratches or nicks in the wood, can be sanded out or refinished.
Even butcher block style countertops are rarely used directly in meal prep today. Using a wooden countertop like any other, with cutting boards, is important to maintaining an undamaged counter space.
Strong Yet Soft
Wood can be a very strong countertop material, and yet its soft nature can provide a lot of benefits too. Unlike stone or quartz, it is less likely to chip or break dishes dropped on it. Wooden countertops are also great for noise reduction, limiting clatter when plates or glasses are placed on them. Even smaller appliances; such as blenders or food processors are quieter on top of wood than most other options.
To discuss bathroom or kitchen remodeling options that would be best for your home please contact us at (718) 273-6233 or visit our showroom at 711 Port Richmond Ave., Staten Island, NY 10302.