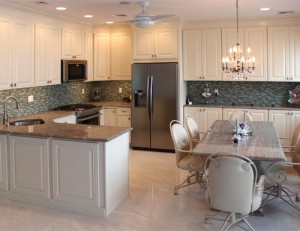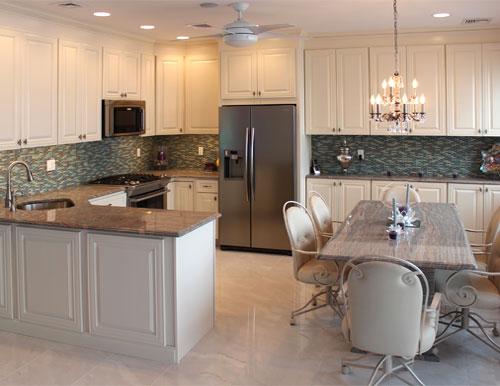 With today being the first day of Spring, cleaning might be on your mind. Along with the new season comes the pressure to deep cleanse your home- especially the kitchen. Luckily, we can help you break it down step by step.
1. Pre-cleaning is an important first step! Wash and dry dishes, and put them away accordingly. Wipe down countertops, while clearing off any miscellaneous items that do not belong in the kitchen.
2. Organize! Remove food from the refrigerator, pantry, and cabinets. Check all of their labels and dispose of anything stale or expired. You can even fill up a box for donation if you have any unopened, non perishable items that you want to get rid of.
3. Wipe down the surfaces of the shelves and refrigerator. Once you've finished, put all of the remaining food back where it belongs. To make things easier for the future, arrange all like items. Put oldest items in the front; newest in the back.
4. Clean any other appliances. Wipe down the exterior of the microwave, oven, dishwasher, and any small countertop appliances. Wipe cabinet exteriors, and spray countertop with kitchen cleaner.
5. Clean floors. Sweep the entirety of the flooring. Spot clean any sticky, stained, or dirty areas, and then mop.
If the stains on your floors are un-fixable, or the spots on your cabinets just aren't coming out, consider a spring kitchen renovation. To discuss bathroom or kitchen remodeling options that would be best for your home please contact us at (718) 273-6233 or visit our showroom at 711 Port Richmond Ave., Staten Island, NY 10302.