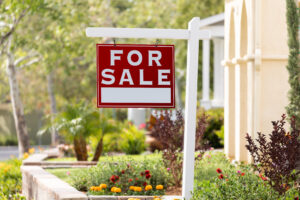 There are a lot of different ways to design your kitchen space; to fit whatever style you like. But when selling your home, it is best to avoid funky options, or changes that can reduce the value of the space. This article will look at some common kitchen mistakes homeowners make that can actually ruin a home sale. Most potential buyers want a kitchen space that doesn't require renovation as soon as they move in.
Mixing Metals
There are many different types of metal fixtures for a kitchen space; from stainless steel or brass, to copper or pewter. When upgrading your kitchen space, avoid mixing the metals used in the space. Mixed metals are often too eclectic for potential buyers.
Fake Open Shelving
Some homeowners will try to imitate open shelving by removing their cabinet doors. This is not a good idea. Cabinets with doors are not designed in the same way as open shelves. This often makes the space look cheaper. Additionally, If proper care is not put into the removal of the doors, the cabinets themselves can look damaged or shoddy.
Fake Wood Cabinets
Vinyl that looks like wood can be a fine choice for flooring in a kitchen, but wood vinyl should not be used for cabinetry. They often look cheap and can detract from the overall value of your kitchen. These "fake wood" materials can sometimes come with more maintenance and repairs than a sturdy wood cabinet. Vinyl can not support as much weight as wood. When it comes to your kitchen cabinets, invest in the best materials possible.
Multiple Colors with Appliances
Appliance companies have been diversifying the colors they make models in for years. Now your kitchen can have a red oven, a blue dishwasher, and a yellow toaster. But it really shouldn't. Much like mixing metals, it can be easy to go overboard with these color choices. It is often best to pick simple colors, like black, white, or stainless steel for these appliances. If you do want to add a pop of color in this way, do it with only one or two appliances; and make sure they are the same color. A lot of colors in the kitchen can seem random or chaotic; and can be a turn-off for buyers.
To discuss bathroom or kitchen remodeling options that would be best for your home please contact us at (718) 273-6233 or visit our showroom at 711 Port Richmond Ave., Staten Island, NY 10302.