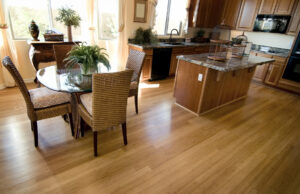 Eat-in kitchens are becoming more popular; homeowners are are including breakfast nooks in their renovation designs. Breakfast nooks are often in a corner or built into the wall. Nooks allow for more space to cook and prep, while also providing an area to sit and eat.
Like an island, a breakfast nook saves space and provides functionality. Unlike an island, however, it is out of the way, rather than being situated in the center of the room. Built in benches are often used for breakfast nooks because they seat more people, and can add storage space to your kitchen.
Because breakfast nooks are often placed in a corner, natural light is important. Bay windows allow for plenty of light to come in, while the window sill could be big enough to be used for a shelf for decor.
To discuss bathroom or kitchen remodeling options that would be best for your home please contact us at (718) 273-6233 or visit our showroom at 711 Port Richmond Ave., Staten Island, NY 10302.